Custom Turf, Landscaping and Irrigation solutions for MA and NH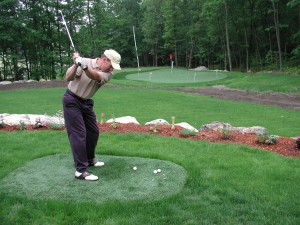 Welcome to what is fast becoming a busy season for Doug and Derek Preston of DP Turf.
Doug and Derek Preston have been providing custom Turf and Landscaping solutions for the past 25 years!
Accomplishing large and small scale projects with a devout commitment to excellence and outstanding customer service they continue to grow.
Current installs and jobs underway:   Winchester MA a Southwest Greens Preston Design 9 Hole Course; includes youth sport  through pro cup and putting green placement, Point of Pines MA – Custom Design Synthetic Lawn Installation, Southborough MA a Southwest Greens backyard putting green,  Synthetic Lawn Installation in Cambridge MA , Tee Line at Blue Hills Country Club-Canton MA, and a large scale job in Concord MA and with  more coming in each week – we will have a lot to share with you!
Thank you for stopping by – for a quote please give us a call at 978.250.5996 or 978.392.1918 you can also reach us by email doug@dpturfma.com
If you would like to tell us a little bit about the job please CLICK HERE to fill out a contact form.
Thank you!
Doug and Derek Preston
DP Turf