DP Turf – Southwest Greens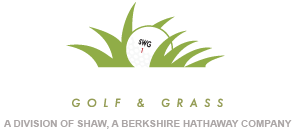 Our turf products provide for a safe, high performance surface perfect for a host sporting activities.  We use only the highest grade synthetic turf to provide the most realistic and practical alternative to grass on the market today.  Our advanced backing system allows our turf to conform to any desired slopes and contours, and ensures maximum drainage with little to no moisture build-up. Best of all, our products are low maintenance so that mowing, watering, and fertilizing will no longer be necessary to keep your grass looking great year-round.
Our products and installation methods have been refined and improved to what we feel are "best in class." We have made the strategic business decision to franchise our network of installers in exclusive protected territories. This allows us to maintain the dedication to high quality installations as we grow in size and scope worldwide and ultimately provide higher levels of client satisfaction amongst our entire system of franchisees.
There are two key components to research with synthetic turf BEFORE utilizing it for the end user:
The Yarn
AND
The Turf Construction

You can be assured that you WILL know where your turf comes from with Southwest Greens. Our yarn is manufactured by Tencate, who makes the highest quality synthetic turf yarn on the market. TenCate has a history that goes back as far as 1704. By constantly adapting to changing circumstances, TenCate has developed into a multinational with locations in more than 15 countries and over 3,500 employees.
When it comes time for turf construction ours is manufactured by Shaw Industries, a division of Berkshire Hathaway. Southwest Greens has a strategic relationship with Shaw Industries, allowing us to have continued input into the research and development of new turf product lines. The end result is Tencate's yarn & Shaw's manufacturing, largely considered to be one of the finest turf systems on the market today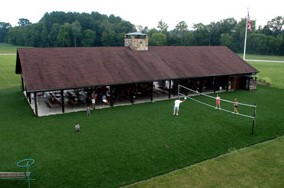 DP Turf
Installation, Design, Landscaping, Hardscaping, Irrigation and Backyard Solutions
DP Turf had been in business for over 25 years!
DP Turf are Experienced Professionals who continue to deliver excellent customer service and top of line products.
DP Turf has been operating at the same high standards of excellence for the past 25 years and delivering the same outstanding customer service to satisfied clients year after year.
The Preston Brothers; Doug and Derek have built DP Turf on Word of Mouth Marketing – Referrals for a quarter century. Experience the difference when you hire the experienced industry professionals at DP Turf for your next Turf, Landscape, Hardscape or Irrigation job.
For a quote or to talk to Doug or Derek please give a call to 978.250.5996 or 978.392.1918 you can also reach us by email doug@dpturfma.com or click here for our contact form.
Thank you