Shaw Industries – DP Turf – Synthetic Turf Solutions

About Shaw Industries, Inc.
Headquartered in the United States in Dalton, Georgia, Shaw Industries Group, Inc. is the world's largest carpet manufacturer and a leading floor covering provider with more than $4 billion in annual sales and 25,000 associates worldwide. Shaw is a wholly owned subsidiary of Berkshire Hathaway Inc. A full flooring provider to the residential and commercial markets, Shaw supplies carpet, rugs, hardwood, laminate, resilient, and tile/ stone flooring products, as well as synthetic turf.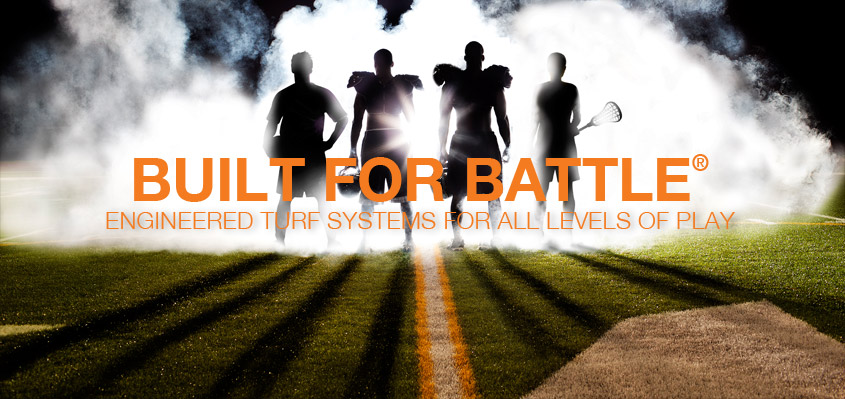 Our Commitment to Synthetic Turf
We are committed to being the premier artificial turf company that meets all your needs – from having the resources and experience to engineer and install the best products in the industry to having the one-on-one personal level of service your organization can depend on.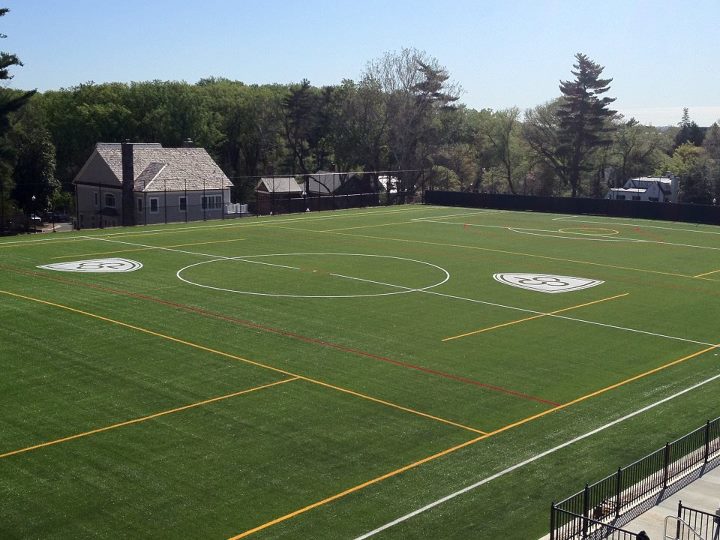 From design and manufacturing to installation and warranty, there is simply no match in this industry for a DP Turf custom design and installation of Shaw Sportexe sports turf.
Over 900 synthetic grass field installations
Fully integrated from manufacturing to field construction for complete quality control
Large bonding capacity; ability to bond large multi-field projects
State-of-the-art Sports Science Laboratory for product development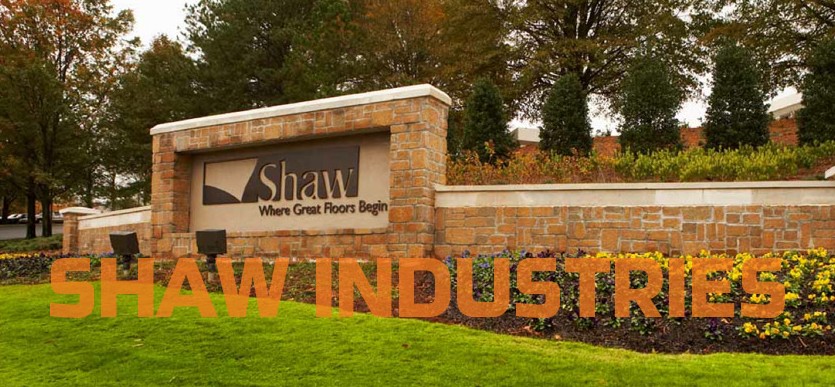 Accolades for Shaws Sportexe
As you can clearly see more and more sports industry professionals are turning to Shaws Sportexe for their artificial / synthetic turf solutions. Here are some of the accolades out there for Shaws SportExe.

"We would like to thank Shaw Sportexe for the work and ongoing attention to our playing field needs within Donald W. Reynolds Razorback Stadium. Furthermore, we are very appreciative of your aggressive approach to ensuring that our football program will have the opportunity to practice on the same surface that they play on, as we contract the new practice field. Obviously, we have been very pleased with the consistency and playability of the installed product. Your professional approach and customer first attitude is appreciated, and we look forward to working with you again over the next couple of months."
Justin Maland, Assistant Athletic Director for Facilites
University of Arkansas
"I would like to thank GTR for such a phenominal job replacing our turf at Newton Athletic Park Field #4. This whole season I have had many teams wanting to train on this particular field because of the great quality of our Shaw Sportexe PowerBlade HP+ turf system. We look forward to seeing you in the future at the park installing additional fields."
Garry Sangha, Vice President
Central City Breakers FC
"Your staff of dedicated and experienced professionals performed admirably on the projects and is to be commended for the overall success of both projects. The varsity athletes, coaches, and students are very pleased with the playability and performance of the PowerBlade HP 2.5 synthetic turf fields. As you are aware, we did extensive review and research of various artificial synthetic turf products and were very impressed with the range of products and features offered by GTRTurf/Shaw Sportexe. We believe that the PowerBlade HP 2.5 artificial turf product was an excellent choice for our Scotia Bank South and North Athletic Fields for the City of Fredericton."
Robert Glenwright, Landscape Horticulturist
City of Fredericton, Canada
"This past fall the Cheshire high school athletic game field went under major renovation with the completion of an artificial turf playing surface. The committee responsible studied a variety of artificial turf surfaces before overwhelmingly selecting Shaw Sportexe as their number one choice. Overall we are extremely pleased with the product and the support. Without reservation I would highly recommend Shaw Sportexe."
Stephen Trifone, Athletic Director
Cheshire High School
"The people of Ringgold, Georgia will be eternally grateful to Shaw Sportexe for the wonderful job that was done on our field. It is the most beautiful field anywhere and will provide joy to our community for years to come."
Robert Akins, Head Football Coach
Ringgold High School
"We are very pleased to continue our seven year long-standing relationship with Shaw Sportexe. We are and will continue to be impressed with the level of support and performance we receive from their organization."
Roy Summerhof, VP of Stadium Operations
Baltimore Ravens
"This is one of the best synthetic fields we have played on at the national level. Smooth, fast, everything you would want. And being that the FIFA Two-Star pitch was designed specifically for high altitude play, it was the perfect spot for training before taking the world stage. We definitely benefited from our time at Taos."
Richard Tardy, Head Coach
Rwanda U17 National Soccer Team
"Working with Shaw made our entire experience from planning through installation and up to completion worry free. I was constantly kept apprised of each aspect of the project. The final product is better than we expected and our students and community are going to really enjoy the product for years to come. I am very pleased that Shaw for our artificial turf choice."
Daniel Jones, Athletic Director
Dekalb High School
"With the addition of the PowerBlade surface at Doyle Field…Leominster now has the finest high school and community facility in the State of Massachusetts. The quality of work and the attention to detail on the project has enabled the Leominster High School athletic department to be the envy of the entire league."
Chris Young, Athletic Director
Leominster High School
"In addition to the great service we received during the transition of our old artificial turf surface to new, we have been extremely impressed with our new Shaw Sportexe playing surface. We didn't realize just how hard our old field was until we played on our new Shaw Sportexe field."
Shawn Teske, Athletic Facilities Manager
Georgia Tech
"Our Shaw Sportexe fields are 5 and 6 years old, respectively, and have held up very well. They have provided our community with a safe, consistent, and playable space for athletic events, physical education classes, and a variety of other school activities. Post installation maintenance and the associative service from the Shaw Sportexe crews have been wonderful."
Michael Thomas, Athletic Director
Boys' Latin School of Maryland
"We love our Sportexe synthetic turf field- Almost all of our games are played on artificial services and our players and coaches agree that our field is by far the best we play on."
Terry Eidson, Defensive Coordinator
De La Salle High School
"The Hampton Roads Soccer Complex is a non-profit facility that serves three separate soccer clubs in Virginia Beach, VA. When it was decided to provide two synthetic turf fields for matches and training, it was extremely important to make sure we were fiscally responsible and provided a reliable product for the clubs. We found all of that by working with Shaw Sportexe. The installed fields were finished ahead of schedule, exactly as contracted, and played great! The best addition has been the ability to offer almost unlimited training throughout the year. "
Karen Knott, Administrator
Hampton Roads Soccer Council
"We knew that a project of this magnitude would be a huge undertaking. Shaw Sportexe has far exceeded our expectations in all regards. They have done a tremendous job with the installation and we are very pleased with the Shaw Sportexe turf system chosen. The fields look fantastic and performance-wise, we look forward to our programs having a consistent and safe surface for years to come. The service and support we have received from Shaw Sportexe has been tremendous, we couldn't be happier."
Steve Burton, CEO
SportsQuest
"The selection of Sportexe to supply the synthetic turf was done after observing other synthetic turf products in rainy conditions and talking with product users of other turf companies. Sportexe's product was great, they provided great support and they stand by their product."
Dan Gentry, Retired Director of Parks & Recreation
City of Woodland
"Excessive wear on our practice fields has been problematic in the past. Having the ability to practice in the stadium has provided greater recover time for our practice fields, allowing us to maintain a better surface for the team to practice on as well."
Tim Atkin, Assistant Director of Athletics/Facilities and Game Management
University of Southern Mississippi
"We are so lucky at LSU to have a university that provides us the tools to honor [our commitment to football]. Our indoor practice facility, which uses Shaw Sportexe artificial turf, is an example of the tools we utilize on a consistent basis to achieve our goals."
Gary Crowton, Offensive Coordinator
Louisiana State University
"We are very happy with our decision to use Sportexe at our new Atlantic Health Training Center and Health Canada Pharmacy. Creating the best learning and practice environment is critical to the success of our team and these synthetic grass fields will contribute to making this facility top-notch."
Bill Senn, Senior Vice President
Atlantic Health Jets Training Center
"When we needed to install a new artificial turf football practice field, we turned to Shaw Sportexe. Their expertise in synthetic surfaces was evident as we went through the selection process. After studying and visiting a select number of football fields, we concluded that Shaw Sportexe was the best product for us. Their installation crew was outstanding and wasted no time getting to work. A job well done."
Rich Genoff, Head Groundskeeper
San Francisco 49ers
DP Turf
Landscaping, Hardscaping, Irrigation and Backyard Solutions
DP Turf had been in business for over 25 years! Contact Us for a quote on your next sports turf project; our licensed use of the Shaws SportExe product line will keep your turf in outstanding season after season!
DP Turf are Experienced Professionals who continue to deliver excellent customer service and top of line products.
DP Turf has been operating at the same high standards of excellence for the past 25 years and delivering the same outstanding customer service to satisfied clients year after year.
The Preston Brothers; Doug and Derek have built DP Turf on Word of Mouth Marketing – Referrals for a quarter century. Experience the difference when you hire the experienced industry professionals at DP Turf for your next Turf, Landscape, Hardscape or Irrigation job.
For a quote or to talk to Doug or Derek please give a call to 978.250.5996 or 978.392.1918 you can also reach us by email doug@dpturfma.com or click here for our contact form.
Thank you