Welcome to the DP Turf Blog!
Please check back often to stay up to date on all the is happening in and around the world of golf, turf and landscaping!

The first full week of April is like Christmas to all golfers. It is Masters Week! With Jordan Spieth, Jason Day and Rory McIlroy involved, it should be an exciting back nine on Sunday afternoon. Now that your golf juices are flowing and you are dreaming of lowering your handicap, you should think about installing a Southwest Putting Green in your backyard! This synthetic green reacts like a real green. You can hit chips, pitches and full shots into this green and the ball will check up and stop on a dime. Once I am done creating your dream, the green will putt at a 10-12 on the stimpmeter.
How great would it be to putt on a green that rolls like Augusta National?!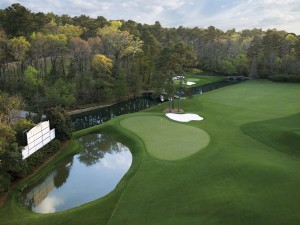 DP Turf is your source for Southwest Greens in MA and NH!